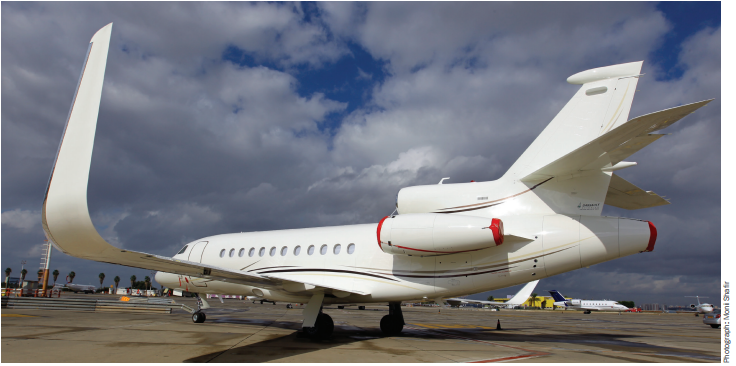 Fast Facts
Range increase: Up to 5% at Mach .80 7%+ at LRC
Improved climb: Higher initial cruise altitude Faster climb to altitude
Installation Downtime: Approximately 4 weeks
Authorized installers include: Duncan Aviation BTL & LNK Hawker Pacific Asia XSP Midcoast Aviation CPS Standard Aero IAH & SPI TAG Aviation GVA West Start Aviation ALN
The world's first High-Mach Blended Winglets, designed in collaboration with Dassault, are now flying on more than 100 Falcon 2000 series aircraft, and standard equipment on the 900LX. Blended Winglets boost performance and fuel savings for the Falcon 900 family.
Blended Winglet retrofits are now certified for all in-service Falcon 900 series aircraft. Retrofits for the Falcon 50 series are planned for 2012.
Call us now to reserve your position for a Blended Winglet retrofit. Phone +1 206 762 1171.
Click to download PDF